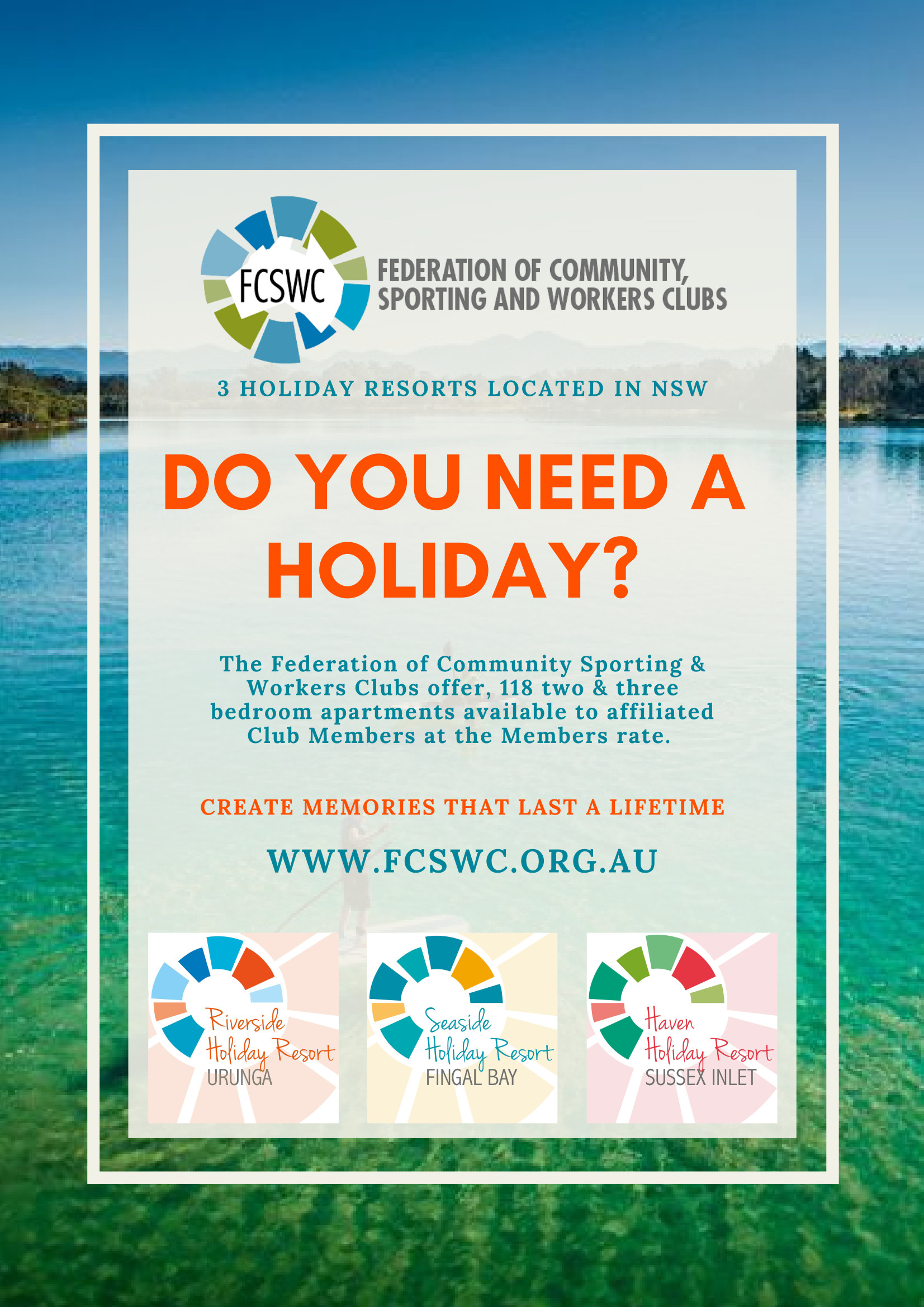 About the Holiday Resort:
FCSWC Holiday Resorts are glad to welcome Club Ryde as an affiliated member of the Federation of Community Sporting & Workers Clubs.
FCSWC offer 118 self contains apartments at 3 holiday resorts in NSW. Haven Holiday Resort Sussex Inlet, Seaside Holiday Resort Fingal Bay & Riverside Holiday Resort Urunga www.fcswc.org.au
FCSWC are proud to be able to offer award winning, accessible, family friendly accommodation to Club Ryde members at a discounted members rate. We hope to welcome Club Ryde staff, members, friends & family to one of our 3 resorts sometime soon. For additional information, please Contact Us online or call us directly on 9807 3344.
Click here to book your holiday
exclusively for Club Ryde Members